About a joyful afternoon spent at the very wonderful
(and now sadly closed)
New York Central Art Supply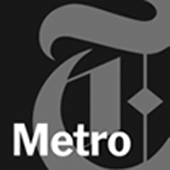 Art Supplies From Heaven
by Judith Ellen Sanders
Dear Diary:
On a drifty Manhattan stroll
The kind that unearths magical treasures
I made a right turn off of Houston
Onto Bowery
And as it became Third Avenue
I came upon this old art store
That creaked hello
Its warped wooden shelves
Held new paints
A little dusty from the old building
But whose colors were deeper
Than I'd ever seen before
And at the back of the store
Up a narrow stairway
Was a tiny room
And behind a long table stood three people
(Probably artists)
Who could get me any paper I desired
Paper with designs
To collage with
Hot press, cold press
100 gram, 600 gram paper
To draw and paint on
Any kind of paper I'd ever want
Templates from heaven
And over my right shoulder
Was a tall window
Overlooking the glorious city
That has held this little room
Tenderly in its arms
All these years
And as I hugged
My rolled up package of paper
And went back downstairs
The old stairs seemed to gently whisper
"Come back soon,
We'll keep each other alive"
And stepping outside
Third Avenue seemed more spacious
And I took a deep breath
As the world
Kaleidoscoped
With possibilities
Lovingly wrapped up
By three kind artists
At the top of the world.
published April 6, 2014 online and April 7, 2014 in print
---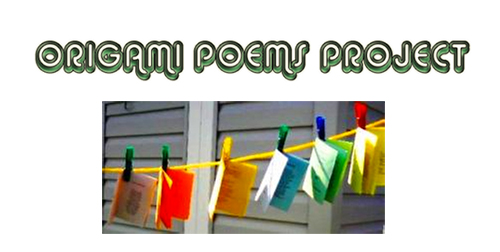 Many thanks to the Origami Poems Project for choosing
"Kisses Not Snow"
as one of
23 finalists
from the over 300 entries they received for their 2017 Kindness Contest. And many thanks to them as well for including "Kisses Not Snow" in their Kindness Anthology,
The Best of Kindness 2017: Poetry of Kindness
.
Kisses Not Snow
by Judith Ellen Sanders
He had a lifelong whine in his voice
though he knew how to laugh
but his emotional pain was severe
a "pit in his stomach" severe
He and desolation knew each other all too well
for he had a lifelong ache of emptiness
nothing could seem to fill
As a baby his father had rubbed snow in his face
to "toughen him up"
perhaps his stay in the hospital
from the pneumonia did that
toughened him up
or weakened him

Strengthen children with kisses
not snow
feed them with smiles and song
not reprimands
Give children a benevolent world
by rushing toward their cries
by hugging them tightly
and by giving them love, understanding
and tenderness
And they will give you a whole person
and best of all they will never feel alone
even when they are

Without hesitation
give children your lovingkindness
this will bring them peace of mind
and peace of heart
In turn they will most joyfully return the favor
one hundredfold
and favor the world
one hundredfold
and above all else
favor themselves
one hundredfold
with lightness, love, and laughter...

...lifelong.




---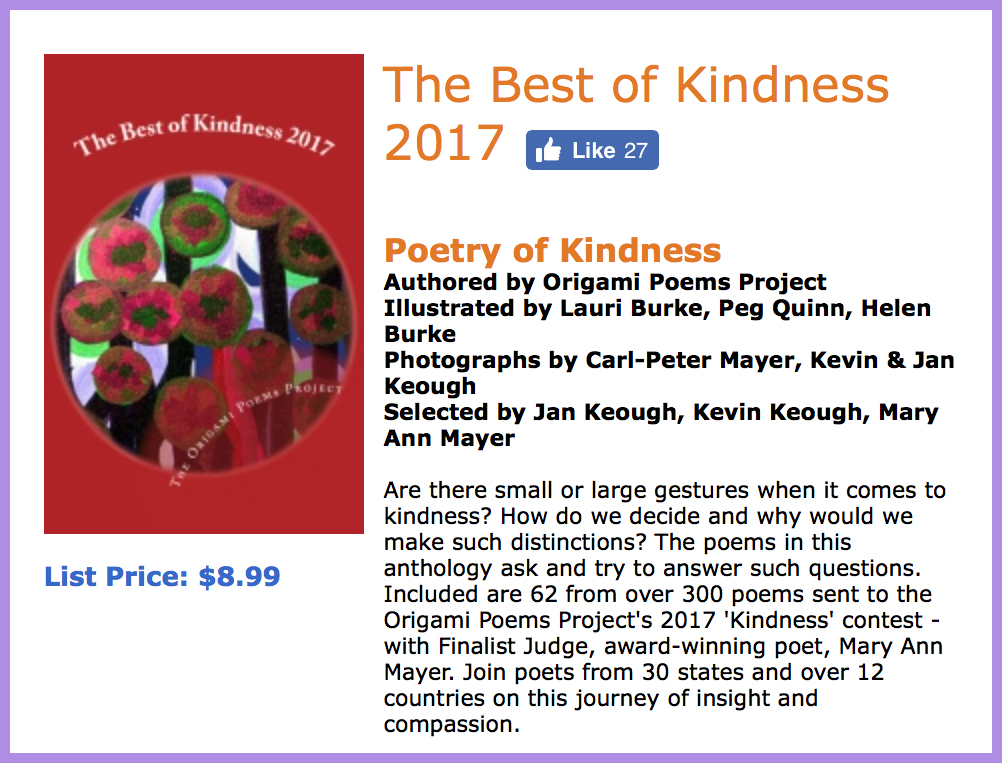 Many thanks to PCC Inscape Magazine for choosing "Light Green Grace"
for their new
Spirituality Issue
...
Light Green Grace
by Judith Ellen Sanders
In the morning
the silence in me
the stillness in me
and the peace in me
is me
and I am the world
from stem
to branch
to leaf
to flower
I am light green
and new

The day awakens
and the quiet
of everything
holds everything for me
the air supports
the light green colors
enlight
and align
and from stem
to branch
to leaf
to flower
I dance
and fly
in the openness
free and full
in the newness

This precious gift
rests in my hands
and never
fades away
and on this day
and this one
and this one
from stem
to branch
to leaf
to flower
I am filled with grace
everyday grace
light green grace
everyday.

---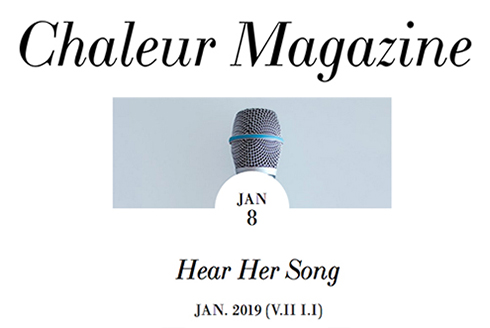 Thank you so much to Chaleur Magazine for choosing "Hear Her Song"
for publication in its first
issue of the year
...
Hear Her Song
by Judith Ellen Sanders
It starts with barely audible whispers
soft braveries antidoting lifelong trepidations
as the words form
and feelings coalesce
palliated by those brothers and sisters
who know well of her trauma
helped along by their resonating voices

Hear her song
it turns into a cloak of clarity
and like weaving together a constellation of stars
brings heaven to earth
to light her way
her plaintive cries transformed
led by those beacons of wisdom

What would she do without them
without these kind-hearted guides
their chorus of love
sung by those who have walked in her shoes
creating a clarion call
to be her best
and speak her truth.




---
©2019 Judith Ellen Sanders. All rights reserved.
JudithEllenSanders.com - Judith (at) JudithEllenSanders.com